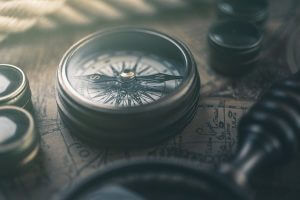 The SEC has released its new sets of priorities for 2021. Here they are.
Climate & ESG risks

, disclosures and policies will be the focus #1.

Retail investors, seniors, retirement savors:

 Reg BI and Fiduciary Duty compliance

Information Security & Operational Resiliency

: disaster recovery plans, especially for SIFI companies, data security.

FinTechs, innovation and digital assets

: compliance, trading applications & practices.

AML

LIBOR transition

for IA and investment companies:

Compliance programs,

ESG factors

, open-end funds & ETFs, adequacy of disclosures, false advertisement
registered funds (mutual & ETFs): disclosures, valuation, filings, personal trading, contracts & agreements, fee waivers, actively managed ETFs, securities lending practices.
RIAs to

private funds

: disclosures, concentration in structured products (CLOs, MBS…), default risk.

broker-dealers and municipal advisors: customer protection rule, net capital rule,

order routing and rule 606

(Robinhood!)
Market infrastructure

Clearing agencies

national securities exchanges

Systems, Compliance & Integrity

procedures: IT governance, cyber threats, business continuity, vendor management, cloud services.

Transfer agents

FINRA & MSRB: oversight of BDs and advisors.
A few comments:
You can see that the election had some impact, notably through the focus on climate & ESG, retail & seniors (Reg BI) and FinTechs.
Gary Gensler is a specialist of cryptocurrencies, with a well-rounded background.
These priorities probably explain why our friends at CoinSeed suddenly had some regulatory focus.
Hard also to avoid the elephant in the room (Robinhood) as well – see our articles below.
Related articles: