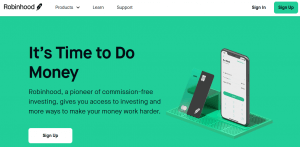 Robinhood has just been fined $65m for overcharging its customers, despite trades being free of charge – the company sells its order flow, and the net result is that traders are overcharged $35m/y.
The firm also mislead its clients in its advertising.
But in the back of these already serious issues, is the question of "gamification' of trading, where inexperienced individuals actively day-trade on margin. They end-up facing professional investors, who are much better informed and equipped than them. A previous note showed that most if not all end-up losing money.
This five-year-old article below still remains a good analysis of what 'gamification' entails. It is probably fine for school teaching and corporate training, but feeding a "high-octane gambling need" is probably not ideal for financial markets.
Robinhood's documented bubbles, coupled with many new accounts and likely overpriced markets, could turn pretty ugly pretty fast.
Credits for the article to Samuel Miranda, but I am not willing to recommend his ventures (advertising for crypto, online trading, casino/gaming…).