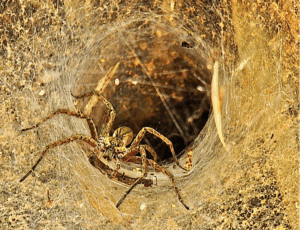 The Cum/Ex procedures are progressing, with German prosecutors taking numerous financial institutions to courts, and financial institutions suing each other for the costs and responsibilities. ICAP is now entangled in a web of litigation, as its 'arms-length trades' are much more than simple coincidences.
Background – Cum/Ex
The Cum/Ex is the biggest robbery and white-collar crime ever committed, reaching an estimated 55 bn Euros (sic).
In essence, if a buyer and a seller trade a stock at the right date, both parties are entitled to a little tax credit on the dividend detached by the company. The discovery of this loophole happened in the early 90's, when two traders ended up with £50 m of tax credit (the trade was large), which the tax authority refused to take back. During the following decades, investment bankers and hedge fund traders leveraged the opportunity by trading industrial amounts of stocks between themselves. over decades, also taking advantage of tax treaties between various countries.
The story became public in October 2018, when a consortium of journalists published their investigation of a trading strategy, which siphons tax credits from the coffers of European tax authorities. Denmark's tax authorities alone have been fleeced of $2 bn. Germany is trying to recollect Eur 32 bn. France was abused by Eur 17 bn, and Italy by Eur 5 bn.
A web of litigation is forming
Since then, investigations and lawsuits by tax authorities have started. Because of a 10 year statute of limitation, the flood of litigation is expected to increase significantly.
BlackRock, which lent stocks for the trade, was the first company raided by authorities.
Germany is already after Deutsche Bank, HypoVereinsBank (now UniCredit), Commerzbank, SE Banken, Macquarie, Barclays, Santander, the Duet Group.
It has actually put 100 banks and 400 individuals on notice of procedures.
The German unit of Maple Finance already declared bankruptcy following such litigations.
The UK's FCA is cooperating in the investigations.
Financial institutions are suing each other to transfer responsibilities and recollection bills.
In September 2020, Warburg lost its claim against Deutsche Bank for its role as a custodian, however, the Frankfurt judge said Warburg could try to bring a claim against ICAP.
HypoVereinsbank/UniCredit has sought to use the courts to recover damages of 140 million euros from three former members of its own board.
ICAP is suing Nex, its competitor and a CME subsidiary, for not having disclosed the involvement in CumEx of the voice trading business at the time it purchased the unit.
Societe Generale won a dismissal of a 2018 lawsuit by Helaba.
Helaba also sued HVB/Unicredit in Munich over the Cum-Ex transactions.
CACEIS (Credit Agricole), which took over HVB's securities division in 2007, is also going after HVB.
While the State of Bavaria is going after the French bank.
The Handelsblatt newspaper is saying that the French bank has sued 29 actors for Eur 300 m in the process.
More and more individuals are now appearing in court on criminal charges, sometimes through extradition procedures.
And this is only the beginning.
ICAP, the spider at the center of the web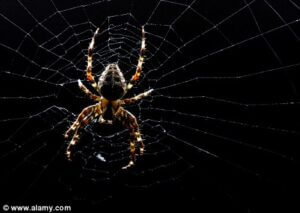 During the first CumEx trial in September 2019 in Wiesbaden, ICAP and Barclays were mentioned by Martin Shields as active participants of the scandal. Shields is now cooperating with the Cologne authorities and has provided hundreds of hours and 1,000 pages of submissions. ICAP has been mentioned 800 times in those confessions. Martin Shields described the brokers as "a spider in the web" and "the glue that held the system together" although Equinet Bank AG, Novus Capital Markets Ltd. and Tullett Prebon itself were also involved. Shields was convicted in March 2020.
Meanwhile, ICAP's s Structured Product Group is directly involved in at least three out of five indictments filed in Germany so far (Hamburg, Frankfurt and Cologne) by German prosecutors.
In April 2020, Frankfurt prosecutors requested the email in-boxes of 10 ICAP Securities Ltd. individuals.
Authorities from Cologne and Hamburg also seized documents from ICAP in the first half of 2020.
In September 2020, Cologne opened a formal investigation of the group.
This March 2021, a Eur 113m case against HVB started in Hambourg courts. It discloses that ICAP's s structured product group acted as the initial stock seller, after transferring the shares back to HVB in the following days. The firm, which collected up to 6.5% of the dividend, would have profited £28 m in 2006 alone.
Desk head Shaun Miell and his team had ski and Oktoberfest trips with some of the Cum-Ex industry's best-known figures, notably Paul Mora who is the first CumEx individual placed on Interpol's Most-Wanted list.
The litigation also targets Hanno Berger and Benjamin Frey (a fake name, as his identity cannot be revealed). Hanno Berger, Germany's most esteemed tax attorney who had guaranteed the legality of the HVB deals, was surprisingly absent, thanks to a procedural issue.
Interestingly, the case reveals ICAP internal memos highlighting wilful blindness (at best):
"Do not enquire after the tax analysis of the German counterparty".
"Do not tell the counterparty to the German stock trade that we have sold short".
At least nine executives signed off on these 2008 memos, including then-EMEA general counsel Duncan Wales and board member and chief operating officer Mark Yallop. Mark Spencer, who created the company 3 decades ago, before selling it to CME in 2016, is now a billionaire and a UK Lord. He is not named in the case. Looks like he sold in time… ICAP received advice from Freshfields Bruckhaus Deringer and Clifford Chance, which are declining to comment.
In separate cases, ICAP is expecting that BlackRock will turn against it. The world's largest asset manager has notified the broker that some of its creation of ETFs were containing shares used for Cum/Ex, which the German authorities are holding them liable for.
Investec has also disclosed actions against the broker's German unit, following its Eur 224m liabilities in the CACEIS case.
ICAP is also the target of an appeal by Warburg, following its initial lost judgment, and the bank stated that it will pursue its claims against the broker.
All these cases are only referring to Germany. ED&F which is also entangled in the scandal is a defendant in US lawsuits (bankers took advantage of a tax treaty between the US and Denmark), so you can expect similar cases in many other countries. It's gonna be a big web of lawsuits…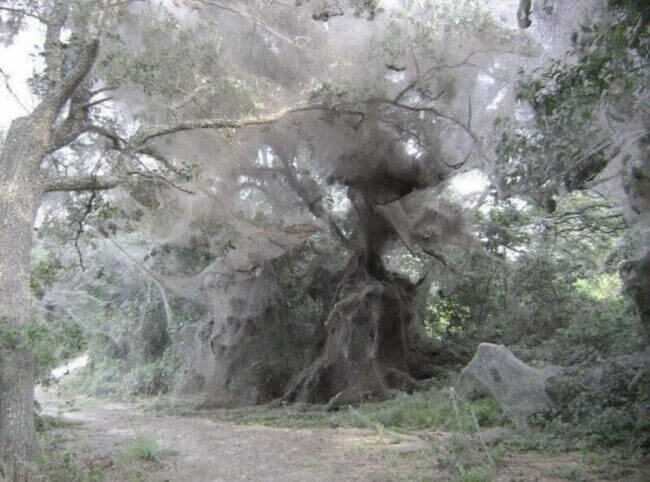 Sources
Our previous posts