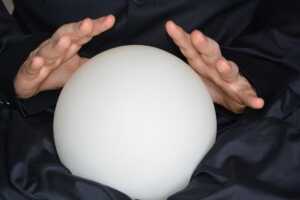 Fidelity is closing the hedge fund arm of Geode, its index manager, after a 36% loss on volatility.
Fidelity has a large amount of index-tracked indices. In 2001, it started to delegate that high-volume-very-low-margin business to Geode, the Boston-based firm. Geode was spun off as an independent company in 2003, under the management of Jacque Perold. Its index-tracking business has been in constant growth ever since:
Geode also has an active management arm, Geode Diversified, which lost $250m (36%) on derivatives last Spring. That specialized fund managed up to $1 billion of assets at its peak in 2018, with a target of 5-6%. It offered a mix of quant equity, global macro and option strategies. It is understood that Geode Diversified had a 10% allocation ($80m) to a bearish bet on vega/variance.
Fidelity is closing that alternative activity entirely. Vince Gubitosi, Geode's Chairman/CIO since 2007, has been replaced by Bob Minicus, who was in charge of compliance and risks at Fidelity.
Credits to Justin Baer & Dawn Lim at The Wall Street Journal
PS: The first law firms are investigating the affair already.