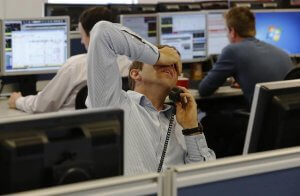 If you open a brokerage account, you sign the disclosure and the liabilities with your blood.
1 – The
markets
can go against you fast, really fast. It happens more often than people think and than math says.
2- Your broker-dealer has the legal right to recover your losses from your personal assets. It WILL. Your chances of getting out of the
litigation
and the creditors are slim to none.
3 – Because of a technical glitch, clients of Interactive Brokers will recover some of their
futures
losses in the case below. This is the (rare) exception, not the rule.
The job of an expert witness is to make autopsies.
We wish to nobody to become our clients.
But many do.
You've been warned.
With credits to Tyler Durden at ZeroHedge.com for this article.
<