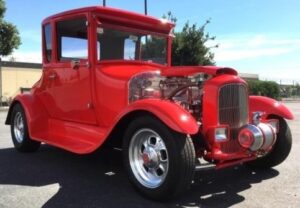 A San Francisco couple has been sentenced to 15 and 30 years respectively for a solar panel leasing Ponzi.
DC Solar Solutions was a

legitimate solar panel manufacturer

, which sold equipment for nearly a decade.
The company notably offered

trailer-mounted panels

to be used for concerts and construction sites.
As the business grew, they offered to

lease back

those mounted panels from customers and sub-lease them to users. Customers were receiving a high income for funding the manufacturing and distribution of the equipment.
The company created

34 investment funds

for the activity, collecting over $900m from institutionals.
The company collected

tax credits

or let the funds' investors collect tax credit from the IRS.
In reality,

DC Solar was unable to sublease the equipment

and they used the proceed of new sales to pay the income of other customers.
The company actually

stopped producing panels altogether

, fudging inventory numbers, inspections and financials. They paid

bribes

to accountants, inventory managers, and lease co-signers. They forged reports sent to investors.
There was $2.5bn of lease transactions, resulting in a

$1bn loss

.
Even the king of value,

Warren Buffett

, fell for the trap and lost $340m.
Jeff Carpoff and his wife squandered money on luxury and prominence: 150 collectible cars, 32 houses, a baseball team, jewelry, gambling, a private jet service, parties… The couple still forfeited $120m in assets.
When the FBI raided their homes and offices, the defendants claimed their innocence, mentioning a tax issue. They eventually guilty in courts.
There are 6 other co-defendants (CFO, accountants…) independently accused. The case is USA vs Jeff Carpoff, ED of California, Case 2:20-cr-00017-JAM.