The intervention orchestrated by the Turkish Central Bank to
sustain the Lira has turned ineffective
. The
Lira fell further
. Erdogan has therefore replaced his finance minister with an even more loyal executive.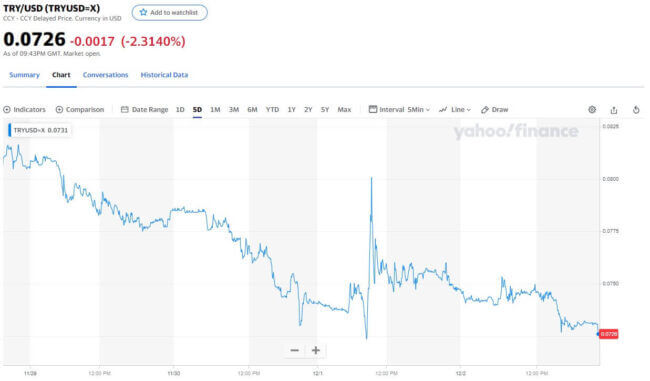 Erdogan has re-confirmed the low-interest strategy. He may be exacerbating tensions to impose martial law (see our past note on the Turkey situation ). It certainly looks this way.
And no, the law of economics gravity did not change overnight for him.
Meanwhile, a new article by the WSJ explains the pain of Turkish people: