When the market goes down, volatility has a tendency to go up (the implied for sure). In other words, volatility and spot are anti-correlated. But it's not always the case. We are currently in the unusual market situation called "market up, vol up", where volatilities go up while the market rallies.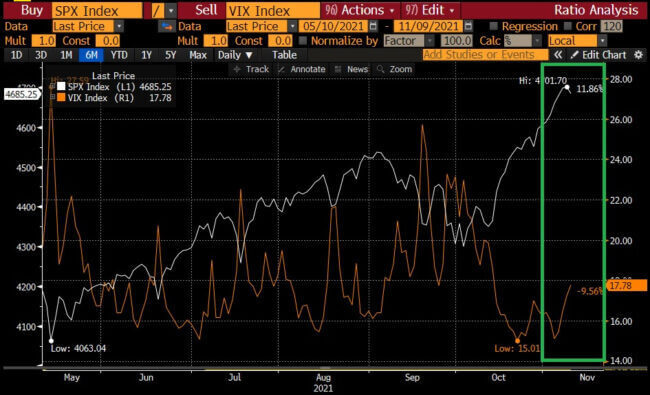 The usual explanation is to assume that market participants become worried and are assuming a downturn soon. The current market valuations surely defies logic for many professional investors. Although is not cheap, it is not the reason this time.
Instead, there is a buying pressure for calls, notably in the meme stocks, driven by FOMO. A few stocks have rallied significantly on better-than-expected results and investors are afraid of missing the next gap up.
It shows in the implied of

small lot call

trades: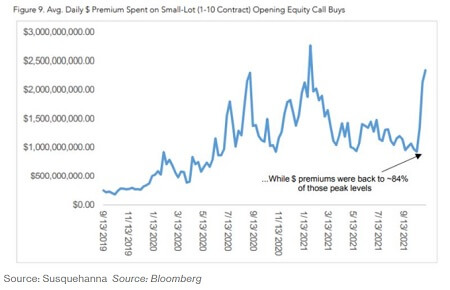 And a rally of the 1M implied vs longer maturities, while the tiny calls are in demand: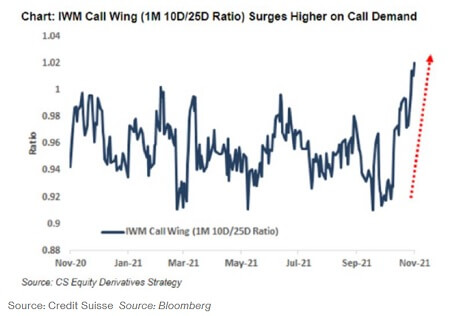 Reference
Bloomberg, November 8, 2021:  Options Craze Rewriting Rules of VIX, S&P 500 Relationship (below), itself inspired from a Susquehanna research note.