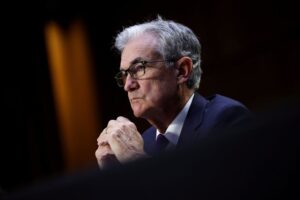 A few interesting comments from Fed officials about the likelihood of a US CBDC (a Central Bank Digital Currency would be fungible into our daily US dollar).
The supporters and the detractors
A digital dollar would

make transactions easier

, give

access to banking

to those who are currently not covered. It would also

facilitate the distribution of financial aid

. Fed governor. Lael Brainard is confident that the US Government will eventually come to the table.
Randal Quarles, supervision Vice-chair and a governor, indicated that

the US Dollar is already "highly digitized"

. A CBDC

would not attract many more people

into the financial system.
A central repository
Users would depose their regular dollars directly at the Fed in exchange for digital dollars. This is far from benign:
In case of a market fright, retail could sell all their stocks and mutual funds to gain safety at the Central Bank. This creates a

significant systemic risk

.
The Fed would pay

interest directly into the users' accounts

, hence

disintermediating the financial markets and the banks

entirely.
It would surely make the

monetary policies much more effective

…
… but it could

threaten the business and the income of many banks

.
Also the Central bank now has information on every US citizen/resident. That comes with

data privacy concerns

.
The Fed will be issuing a review and will elicit comments. The Boston Fed, in conjunction with MIT, will issue the feasibility analysis. Jerome Powel is circumspect.
The story continues.
Related articles: