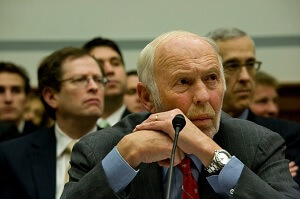 Renaissance Technologies has agreed to pay
$7bn in tax to the IRS
.
That's a nice chunk of change, even for them.
Here is the issue at stake
Trading profits can be taxed at the

short-term capital gains

rate (<1Y, ordinary income) or at the long-term capital gains rate (>1Y, likely 20%).
At stake here is Rentech's

entire option trading activity

. Each trade is definitely held for less than a year, but

all these trades are aggregated into one single derivative

(of dynamic composition), which lasts many years.
The IRS has been

characterized the activity as short-term

, while Rentech argued that it was long-term.

In 2015, Congress changed the law

to make the issue more clear – and

short-term

.
The IRS made the rule

retroactive to January 2011

.
RenTech has finally settled on $7 bn, to avoid a larger payout if he lost the tax court proceedings.
The liability will fall on the fund's investors, aka the companies employees but mostly Mr. Simmons himself.
Related Navesink article
Reference