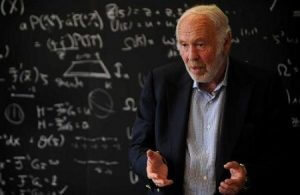 Bloomberg reports that Renaissance suffered another large outflow in April, bringing the total to $11 bn since December.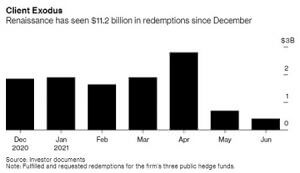 This being said, not all Renaissance Technology funds are equal:
The fund which manages the money from Jim Simons and the

employees only

,

Medallion, was up 75% in 2020

and is flat this year. It saw no redemption. 
RIEF, RIDA and RIDGE, which manages the assets from

every other investors, which were down 20-30%

last year and are slightly up in 2021. That's where the redemptions were.
The three funds' AUMs are now 25%, 50% and 43% lower respectively, after the combined effects of the underperformance and the redemptions.
Sure, most quant funds didn't do so well recently, and there has been an estimated $170 bn of redemptions in the segment, but investors don't like very much that their fund underperform the management's fund…