PwC released its annual Crypto Hedge Fund report, which contains numerous interesting statistics – fees, size, investor source, strategies, liquidity, performance…
Here are the main takes:
There are

~200 crypto hedge funds

, managing

$3.8 bn

of crypto assets. The typical fund has $20 AUM and 23 investors.
The investors are

85% UHNW/FamOff

, with a typical ticket size of $0.5-1 m. Fund of funds are a distant 4%.
The most common approaches are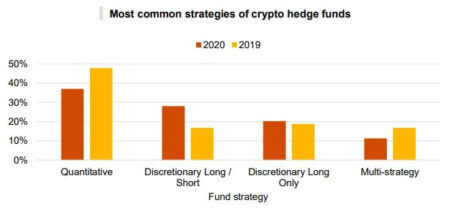 As of year-end 2020, the performances (very dependent on crypto levels) are
The

fees are above 2 & 20%

, well above today's HF industry averages, but

still insufficient

to make most fund viable, considering the small AUMs:
Most funds are involved in Staking, Lending & Borrowing cryptos.
The

trading is concentrated in few currencies

. To a few exceptions, most of these have trading volumes way larger than their market caps.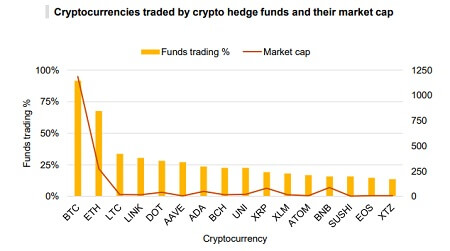 Most funds now use

derivatives: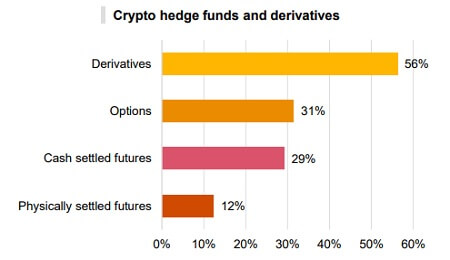 Half the funds (51%) are using

leverage

.
As of December 2020, BTC was hovering around $29k. Most HF managers were targeting a price of $50-100k for Dec 2021, if not much higher. As of now BTC is worth ~35k.
Crypto hedge funds typically have a team of 6-8 people.
Most funds (81%) have a separate

custodian

, 88% use and independent

fund administrator

, but only 38% have an

independent director

on their board. 38% use independent third-party research.
Most of the funds offer

monthly liquidity

, but

lock-ups

are frequent:
And so are gates (liquidity restrictions at the aggregate fund or investor levels):

Crypto hedge funds have all the

tax issues

met by hedge funds, but crypto have specificities, notably the diversity of jurisdictions and tax exposures (different strategies have different taxations).
Hedge funds invest in crypto for

diversification

first.
The main challenges for the industry remain the

reputational risk

, the

regulatory uncertainty

and the

lack of service providers

.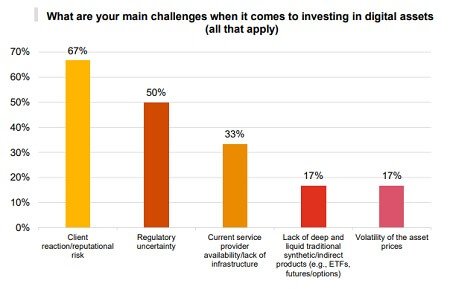 80% of hedge funds surveyed do NOT invest in crypto currencies

. And 75% of those are waiting for the class to become more mature. 57% do not foresee any investment in crypto in the next 3 years.
Reference: