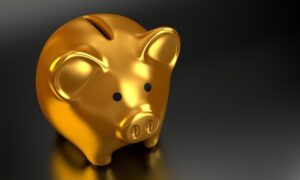 The CFTC has a little hick-up in its whistleblower program. The Libor reward is so big, that it will deplete the entire fund.
Why paying the award is a problem
Since Dodd Frank in 2010, a whistleblower is entitled to 10-30% of the fines, disgorgements and proceeds collected by the agency. The percentage depends on the pertinence of the information and the culpability of the witness.
At the CFTC, the awards are paid from a dedicated fund. The treasure chest is filled by the collected penalties by the agency. By law, this fund has a limit of $100m.
Most awards are less than $1 m, sometimes a few $ millions. The Libor manipulation case was so big ($800 m collection for the CFTC, and $2.5 bn overall), that the $100m award would deplete the fund entirely.
If the award is paid out, the fund will not be replenished soon enough to pay any other whistleblower, and some actions are delayed or forfeited because of this.
Most seniors at the agency support paying the award, but not everybody support this – in the agency or above.
A bill to expand the fund has been languishing in congress. Senator Dick Grassley (R-IA), the ranking Republican on the Judiciary Committee, is supporting an extension of the fund to $150m, as well as an additional temporary funding process. The Agriculture Committee, which supervises the CFTC, has not yet taken up the matter.
The Deutsche case:
The whistleblower was a mid-level risk manager, who disclosed to the regulator the bets run by the firm's traders to manipulate the Libor fixings. His career didn't progress much afterwards.
Two traders were eventually convicted in 2018 on charges of manipulating Libor.
Deutsche Bank paid $800m to the CFTC, $775m to the DOJ and $900m to the SEC and another authority.
The CFTC initially denied the whistleblower any award, saying that they started the investigation from two WSJ articles and documents sent by Deutsche Bank.
Whistleblowers usually pay a high price for coming out. The cases often go nowhere. So it is important that they be rewarded when the wrongdoings are caught and punished, or they will not come forward.
The various whistleblowing programs are remarkably efficient tools to fight corruption and wrongdoing, at both corporations and government. There is political and lobby resistance, but also a strong social incentive to support those programs.
Credit to Alexandra Berzon at the WSJ.
Other article: