You might smirk when the word cannabis is mentioned.  It may conjure up visions of tie-dyed hippies road-tripping in a van across the country.  But have you looked under the hood of the cannabis industry?  Do you know what is happening right under your nose (pun intended)?
This isn't your parent's cannabis industry.  This isn't Cheech & Chong.  The industry is far more advanced and sophisticated than one might know, yet messy and immature.  Regulatory and financial challenges abound.  The industry is changing rapidly and in the midst of exploding.
First, the basics
Cannabis is derived from the cannabis sativa plant.
It

became illegal in the US in 1937

when President Roosevelt signed the Marijuana Tax Act.
Cannabis sativa contains over 100 "cannabinoids," or chemical compounds found only in the cannabis plant.

Tetrahydrocannabinol, or

THC, is the psychoactive ingredient that gets you high

.
CBD is another one of those cannabinoids, with no hallucinogenic properties. Also called industrial hemp, CBD will not get you high because if it is properly purified, it contains only minute levels of THC (< .3%).

CBD is used for pain management

, or relaxation.
To be clear, cannabis and CBD are different, although both are derived from the same cannabis plant.

Cannabis remains federally illegal and classified as Class 1 Controlled Substance, the same classification as heroin, cocaine and LSD. While many states have varying degrees of cannabis legalization, it remains illegal at the federal level.
CBD was federally legalized in the US in 2018 Farm Bill.

Banking and financial services are hard to come by

. Because cannabis (not CBD) remains federally illegal and most banks hold federal charters, banks risk fines, regulatory actions or loss of charter if they provide services to Marijuana Related Businesses ("MRB's").
Regulatory inconsistencies complicate the industry. 

New yet cautious optimism

exists that the new heavily-Democratic administration will clarify and ease cannabis restrictions.
There is a vast

ecosystem

of cannabis players: growers, wholesalers, retailers, consulting & other professional services, biotech/pharma, investments/M&A, physical security, real estate, software/media, miscellaneous ancillary (testing labs, packaging, labeling, branding, recruitment), and more.
It is a highly fragmented and

chaotic market

(wild, wild West).

Capital is flooding the market

. Wall Street has arrived at the party, and the Big Corporates in pharma, alcohol and tobacco industries are dabbling and stand ready to pounce, defend and mark their territory.
Perceptions are changing
Public support

for cannabis legalization has never been higher.  In a Pew Research poll conducted late 2018, 62% of the US population was in favor of legalizing cannabis at the federal level.  In a separate Gallup poll, 68% of the US population was in favor of legalizing cannabis. Either way, the times they are a-changing.
Voter approval is sweeping nation regarding legalization, albeit at varying levels.  100% of cannabis ballot initiatives passed in the Nov 2020 election.
An estimated

38.4 million U.S. adults consume cannabis

at least once annually, from either a legal or illegal source.  36% of cannabis consumers report using cannabis daily, and 59% use cannabis at least once a week.
Cannabis was classified as an "

essential business

" by most states during the pandemic, allowing continued albeit altered operations. Cannabis sales flourished.
Regulatory challenges
Legalization varies by state

and by classification, stymying industry efficiency.
State legalization classifications include adult/recreational use, medicinal, and criminalized vs decriminalized.

15 states, 2 territories and DC have legalized

adult use

cannabis. CO and WA were the first states to do so in 2012.
37 states have

medical

marijuana approval.
27 states and DC have

decriminalized

small amounts of cannabis: small, personal consumption amounts are a civil or local infraction, not a state crime or are classified as lowest misdemeanor.
71% of Americans now live in a state with either legal adult-use or medical-use cannabis.
Several legislative bills have been introduced – and partially passed – to ease cannabis restrictions, including the SAFE Banking Act, STATES Act, MORE Act.  But none have made it through the Senate.  The Cole Memorandums were instated during the Obama administration but rescinded during the Trump administration.

Passage of these bills, or derivations thereof, are more likely than ever under the current political administration.

Multiple regulatory bodies

govern MRB operators and financial services. Regulation varies depending where in the cannabis ecosystem the MRB operates.

Non-bank regulators include DEA and FDA.
Financial service regulators include OCC, FinCEN (part of Bank Secrecy Act of 1970), NCUA, FDIC, state banking regulators, to name a few.
Financial challenges
The cannabis industry is largely

a cash business

because access to banking, insurance and other typical business services are hard to get, sometimes impossible. Holding and transporting large amounts of cash make MRBs a target for criminals, employee theft and inefficient financial operations.
MRBs are hindered by IRS tax code 280E, which states that "no deduction or credit shall be allowed in running a business that consists of trafficking a controlled substance." Expense

deductions are not allowed for MRBs

, like they are for most businesses.

Congress enacted 280E in 1982 as a result of a cocaine trafficking case.
Inflates MRB's taxable income, taxes payable.
280E impacts retail operations most but also cultivation/growers, processors, infusers and extraction MRBs.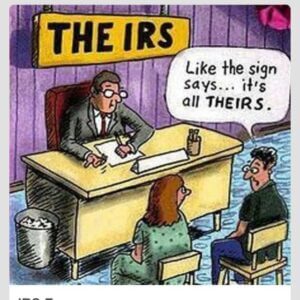 No federal bankruptcy protection

for any "plant-touching" cannabis debtor, however hemp businesses have bankruptcy protections.
Banking and

financial services are missing out

on revenue opportunities, and mired by regulatory complexities and inconsistencies.
Cannabis capital markets
Yes –

cannabis capital markets exist

.  Pot stocks exist.  Cannabis M&A exists.  Cannabis SPACs exist.
US cannabis companies

can't list on American stock exchanges

such as NYSE or NASDAQ due to cannabis's federally illegal status. Instead, they often

list in other countries

, where cannabis is federally legal, with Canada being one of the most prevalent and a convenient geographic neighbor to the US.

2019 and early 2020 proved challenging and volatile

given overly optimistic projections that didn't materialize.  Late 2020, however, was different.  Election-related tailwinds provided motivation investors needed to engage once again. Cannabis-related equities surged, first in anticipation of the November elections, then immediately after, as MRBs celebrated:

 An expansion of legalized rec-use, and
 Election of a new, more cannabis-friendly administration, and
 The economic impact of the COVID-19 pandemic, which drove increased consumption and continues to pressure state governments to find new sources of revenue.

One estimate suggests there is more than $1.3B in SPAC money to be deployed in the cannabis space in 2021 with more than $900M needing to be put to work in 1H21.
The

most active sector

within the cannabis ecosystem for capital markets activity is the cultivation/grower sector.
Opportunity awaits
Cannabis industry poised to be the largest creator of jobs over the next decade, a workforce mobilization not seen since WWII.

The US added 77,300 full-time jobs in the cannabis industry in 2020, despite the pandemic. This represents a 32% YoY job growth, which is astounding considering 2020 was the worst year for US economic growth since World War II.
In 2020, there were more legal cannabis industry employees in the US than electricians, EMTs and paramedics, and dentists (more than twice as many).

The US legal cannabis industry reached nearly $23B sales in 2020 and is projected to grow at a

CAGR of 18.1%

over the next 5 years.
Illegal cannabis sales continue to heavily

outweigh legalized cannabis sales

but the gap is narrowing.
Recognition and acceptance of cannabis's medicinal qualities is growing.  Some industry experts project all 50 states will approve medical marijuana by 2025.  Will cannabis be a

healthcare disruptor?

Legalization at the state level will continue. Legalization at the federal level seems

more possible than ever

.
Municipalities are eager (desperate?) for the tax revenue.
The industry is growing up, getting sophisticated.  Capital is flooding the industry.  It will continue to evolve and mature over the next 5-10 years.  In the meantime a great deal of unsettledness, opportunity, carnage and prosperity awaits.
Buckle up.  A wild ride lies ahead.
Sources: