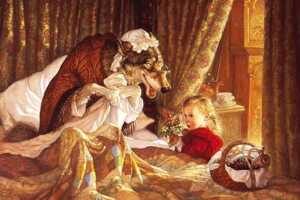 Many elders are taken advantage of, often by members of their own family.
Beverley Schottenstein, 94, is the matriarch of the billionaire Schottenstein family. In 2019, her grand-daughter discovered that Evan and Avi Schottenstein, her two grandsons and JP Morgan brokers (living on the floor below her), had been taking advantage of her since 2014. They collected big commissions by churning her account, buying complex auto-call securities issued by their employer, participating in IPOs, investing into hedge funds… They had also enrolled her into e-statements to prevent her granddaughter from verifying the account's activity. The wolves had been eating grandma for years.
Grandma Schottenstein didn't let it continue. Instead, she brought them to FINRA. She initially requested $10m of compensation, but after discovery and 43 zoom hearings, she upped the request to $69m. The non-public panel eventually confirmed constructive fraud, abuse of fiduciary duty, elderly abuse and fraudulent misrepresentations and omissions.
The panel held 
JP Morgan liable for $4.7m of compensatory damages, $4.7m to unwind a Private equity stake and $170k of attorney fees,
Evan Schottenstein liable for $9m of compensatory damaes and $170k of attorney fees, and
Avi Schottenstein liable of $600k of attorney fees.
Which brings the total to $19m, the highest award since 2018. This time, Grandma ate the wolves.
There is a spy-novel content of federal, NY and Florida lawsuits to find the appropriate jurisdiction, enforced and non-enforced subpoenas… The story is explained in more details on Bill Singer's BrokeandBroker blog, as well as the Bloomberg Wealth article from Tom Schoenberg below.