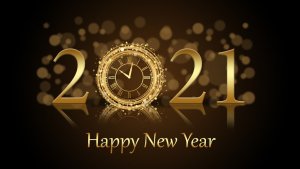 Please accept, without any implied or explicit obligation from you, my wishes on the occasion of the winter solstice and the first of the year, in accordance with the tradition, religion or existential values of your choice, in the respect for the tradition, religion or existential values of others, or respecting their refusal, under the circumstances, of existential traditions, religions or values, or their right to manifest their indifference to scheduled popular festivals.
These wishes concern more particularly:
health, this does not imply any special knowledge of your medical record, nor any willingness to interfere with the confidential dialogue established with your treating doctor or insurer with whom you have entered into a funeral convention.
prosperity, being understood that I don't know about the amount on your income tax return, your tax rate and the amount of taxes and contributions you are subject to.
happiness, knowing that the appreciation of this value is left to your free will and it is not my intention to recommend you any type of happiness.
The concept of a new year is here based, for reasons of convenience, on the Gregorian calendar, which is the most commonly used in the daily life of the region from which these wishes are sent to you. His job implies no desire for proselytism.
The legitimacy of other chronologies used by other cultures is absolutely not questioned.
Not dating these wishes from the Yawm as-sabt 1 Safar of the year 1434 of Hégira (Prophet's escape to Medina) is neither a manifestation of Islamophobia nor a stand in the conflict Israeli-Palestinian.
Not dating these wishes of 2 Teveth 5773 does not constitute a denial of Israel's right to live in secure and recognized borders, nor is it a crime of protesting crimes against humanity.
Not dating these 3th day (Metal Dog) wishes of the 11th month (Daxue, Great Snow) of the Year of the Water Dragon, 78th cycle, does not entail any catch of position in the so-called ′′ Taiwan frigates ′′ case.
Not dating these wishes of the Quintidi of the 3th Decade of Frimaire of the year 221 of the French Republic, one and indivisible, cannot be treated as a protest of the Republican form of the Institutions.
Finally, the use of the French language does not imply any value judgement.
Her choice is that she is the only one commonly practiced by the sender.
Every other idiom has the right to respect just like his speakers.
CLAUSE OF LEGAL RESPONSIBILITY:
By accepting these wishes, you waive any further challenge.
These wishes are not subject to rectification or withdrawal.
They are freely transferable to anyone without compensation or royalties.
Their reproduction is allowed.
They have not been legally deposited.
They are valid for one year, provided they are employed in accordance with the usual rules and for the personal use of the recipient.
At the end of this period, their renewal is not mandatory and remains subject to the free decision of the sender.
They are addressed without prior limitation related to the notions of age, gender, physical or mental aptitude, race, ethnicity, origin, community claimed, sexual practices, diet, political, religious or philosophical convictions , of union membership, likely to characterize the recipients.
Their results are not, in any case, guaranteed and the absence, total or partial, of execution does not open any right of set-off.
In case of difficulties connected with the interpretation of these, the competent court is the usual court of the sender's domicile