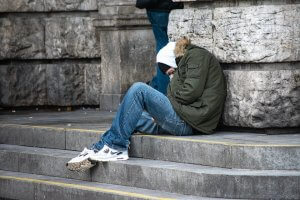 Simple and interesting reading. Imagine we all started in life with the same wealth and randomly generated profits by trading with each other. The first winners benefit from diversification, and tend to increase their wealth.
=> A fair economy naturally converges towards an unequal society.
In other words, even with equal skills and no inheritance, some of us will become the 1%. By pure luck.
That would have been a touchy Thanksgiving topic…
With credits to Victor Haghani, Jeffrey Rosenbluth and James White at Elm Partners for this article.